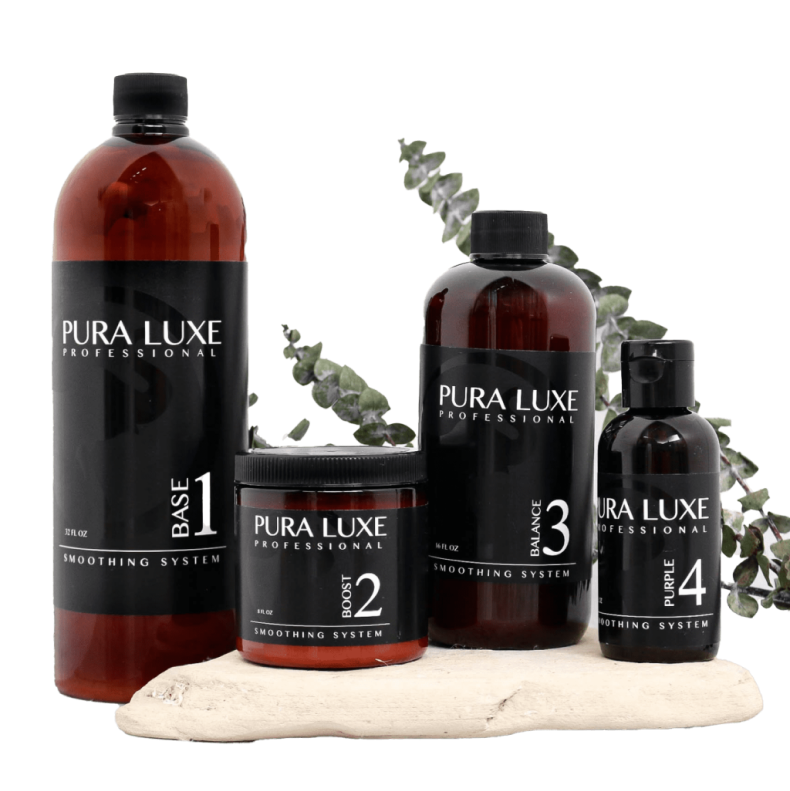 FAQ
The Questions That We Get Asked Frequently
Pura Luxe is a natural, formaldehyde and sulfate free formulation, that will reduce/eliminate frizz, and/or deliver straighter, smoother, stronger, shinier worry free hair. (SEE INGREDIENTS)
YES, our Protein treatment will straighten wavy, curly and kinky hair, remove the frizz and leave the hair smooth, soft and shiny.
YES, our Protein treatment is formulated for ALL TYPES OF HAIR including African-American and other Ethnic Hair Types.
YES, one of the great benefits of our Non Toxic System is that it can be customized. You can do one type treatment on a portion of the head and then do another type on the damaged ends.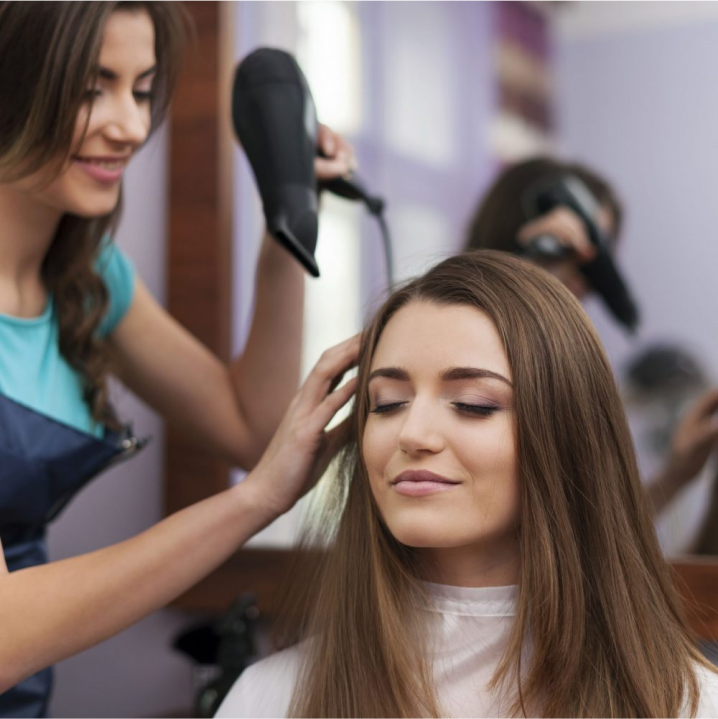 Other Frequently Asked Questions
YES, you can do our treatment, HOWEVER, we recommend that the stylist add Pura Luxe Purple Gloss to the treatment mix and make sure to use a lower heat on the flat iron in order to minimize any color shift. Any yellowish tint that may remain will rinse out after 10 hair washes.
It is recommend to color and/or highlight hair ANY time after the Pura Luxe Treatment.
YES, you are able to color hair directly after a treatment but you may need to adjust your formula to compensate for the fact that the cuticle is more open, so the hair is more porous because it was just treated. For example, if you normally use a level 5 color to reach your desired results then you would need to adjust your formula by mixing 50% level 5 color with 50% level 6 color to achieve your normal/ same results.
YES, you are able to Highlight hair directly after a treatment but you need to adjust your formula and processing time to compensate for the fact the cuticle is more open so that the hair is more porous. Adjust formula by lowering the peroxide level by 5 and make sure to monitor your processing time. It will work much quicker than usual!! So, keep an eye on your foils so hair doesn't over process.
Color or highlights will not affect the treatment.
Yes, however it is recommended that you shampoo your hair prior to toning the hair.
YES, the Pura Luxe Protein Smoothing Treatment can be applied to hair that has been previously straightened. It will bond to the hair, making it stronger & smooth.
NO! The treatment will not cause breakage to the hair. Long term use of Pura Luxe Protein Smoothing Treatment actually makes the hair feel better, softer, and shinier.
NO! Chlorine and salt will not damage the quality of the treatment.
Applying the Pura Luxe Protein Treatment can take your certified PL stylist anywhere from from 1.5 hours to 3.5 hours depending on your hair length, hair density and treatment option
The results typically last up to 6 months. Everyone's hair is different. Some hair is more resistant than others. In between treatments, the client can also come in for a root touch up in order to treat the new growth only. You would only apply Pura Luxe to the new growth/roots. You do not need to worry about damage from overlapping, there is no danger.
We recommend using a sulfate free shampoo. However, to maintain maximum results, we recommend clients use a nourishing and hydrating hair mask once a week and a light hair serum after using any heating tools, especially if they have processed hair.,
Pura Luxe will only improve the condition of the hair extensions and can be done on sewn in wefts, but we do not encourage doing it on bonded or tape in type extensions since the oils in the treatment may break down the glue bond.
The cost is comparable to other straightening treatments and depends on your hair length, type, texture and damage. We recommend you contact a Certified Stylist near you for a consultation.
First of all, our system can only be applied by a CERTIFIED PURA LUXE STYLIST/SALON listed on our website, otherwise know that our treatment is rinsed 100% out of the hair prior to flat ironing, whereas most other treatments require their formulations to stay on the hair during this process.